We are GETLEVELED.com… but you already knew that. Are we the new kid on the block? Maybe in name, but we are backed by 20+ years of experience in flat work, engineering and coatings, we are your go-to solution for the highest quality service in the area. And when we say 20+ years of experience we mean it. Our sister company East Coast Rhino Linings have been serving the specialty coatings and commercial surfacing markets for years up and down the east coast. With new ambitions to offer a full line of residential concrete and coating services we are excited to work with you on your project. Reducing home owners risk and giving you a quality aesthetic to your home is our mission. Call today and speak with one of our concrete specialists and take that first step to a safer home today.
Concrete Leveling
Concrete leveling is a simple, fast and non-intrusive process that returns your existing sketchy concrete into the safe, risk-free concrete it once was. With a simple 3-step process our professionals provide a long term solution without the mess or cost of conventional concrete work. We simply evaluate the concrete and schedule your service, drill the necessary hole in your broken, sunken or sloped concrete for ideal lifting and then inject the polyurethane foam to the proper volume so that your concrete raises level, cures perfect and stays firm. Little concrete patch in the hole and you're all set! Our high density polyurethane foam cures fast and is waterproof which means no break down in the rain. Does it make a mess? Nope. Dust pan the dust where the hole was drilled and the rest is all inclusive in our foam injection system. Fast, easy and affordable now. Call today! (833) 538-3563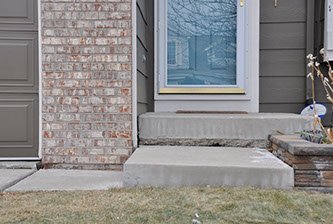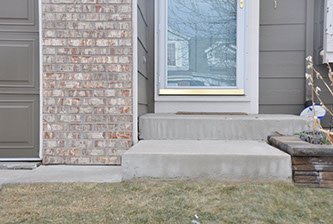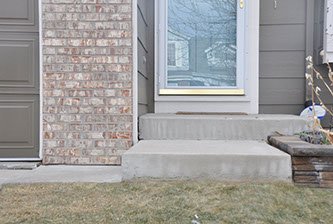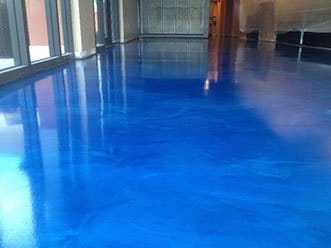 HI-PERFORMANCE EPOXY
Now that your concrete flooring has been inspected and leveled, it's time to spruce it up! We are your local epoxy floor coating experts using the highest quality materials to give you the longest lasting and best looking floor around. With a larger range of colors and flakes available, customization is our standard, including team logos . Ask about our polymer cement wood finish!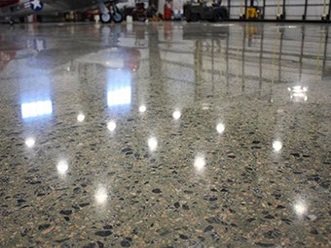 CONCRETE POLISHING
Geared more towards our commercial customers, concrete polishing is a great way to revitalize and seal your concrete flooring. Make an impression with your customers and show them you care with a professionally polished floor. With the industry's best equipment, we take your dull floor and transform it into a polished masterpiece. Get your quote today.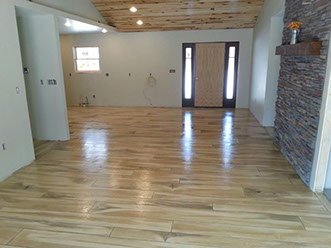 THIN FINISH FLOORING
How would you like hardwood floors that look better, last longer and require less maintenance that aren't made from wood? Seems impossible right? We specialize in the application of 1/16″ thick polymer cement surfacing of your existing floors giving you that real wood look without the real wood headache. Dents, dings and spills are NEVER an issue with cement wood surfacing.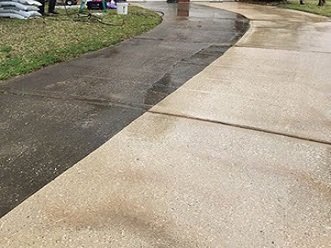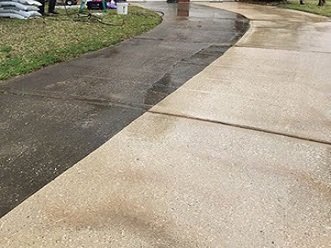 PRESSURE WASHING
Protect and maintain your concrete aesthetic. Pressure washing concrete removes built up dirt and salt deposits from weathering and general use over time. Your concrete will hold its look for months. Our flat surface pressure washing professionals specialize in driveway cleaning, pressure washing concrete in patios, pool-sides, sidewalks, and stamped concrete.