Cinnaminson Concrete Leveling in NJ
Also serving NY, PA, DE, MD
We are happy to serve property owners in Cinnaminson
for all of your concrete lifting needs. When you are looking for a Burlington County Concrete Services Expert, call GETLEVELED.com. We specialize in concrete leveling and restoration using the highest quality materials and equipment to ensure your job is completed with the best results possible. Request a quote today and one of our experts will work with you to get your project rolling.
We lift concrete slabs, steps, sidewalks, garage floors, basement floors, airport runways, foundations…if it's concrete flat work we handle it! But don't settle for leveled concrete, spruce up your aesthetics with a hi-performance epoxy floor or wood grain resurfacing.  Talk to one of our concrete experts today: (833) 538-3563
Talk to a Concrete Lifting Expert
I thought I was going to have to jackhammer all my sunken concrete and pour new sections.  Then my neighbor told me to call Nick at Get-Leveled and he saved me thousands of dollars!  Now my driveway looks awesome and it's safe for everyone.
Do yourself a favor and talk to a true expert in concrete work.
My township told me that if I don't fix my sidewalk, I would be fined!  Thankfully, I found the guys at Get Leveled.
Thank you so much Nick!
I received a letter from my insurance company telling me they were going to drop my from my home insurance if I didn't fix my concrete within 30 days.
My co-worker told me to call Get Leveled.  They came out quickly, leveled my concrete and got my insurance company off my back.
Totally a lifesaver!
High Density polyurethane material is injected under the slab as a liquid and expands before curing, filling any voids and raising the concrete. In only seconds it will reach its final volume. After curing, it will never lose its density and will maintain its compressive strength.


Evaluate & Plan
The most important part of any project is diagnosing the issue at hand and planning the most effective fix. During step one we many drill a small hole in the concrete to fully evaluate the underlying cause with a small camera that is lowered into the hole that pivots to give us a full view of what's below.

Drill & Prep
Step two calls for the strategic drilling of 5/8″ holes in the concrete in locations that will most effectively lift the concrete back to level. After the hole placement is set and the drilling is completed we are ready to move on to the final steps. How big is a 5/8″ hole? About the size of a dime.


Inject, Patch & Enjoy!
Using our all-in one trailer system we inject 2-part polyurethane foam into the open holes to the proper volume needed for expansion, making adjustments as we go. The 2-part foam starts as a liquid that expands as it cures. It cures in no time at all and is immediately walkable! Concrete is then patched into the hole and you are all set.
Why 
Mudjacking
 Isn't the Best Choice for Raising Your Concrete Slabs…Here's Why
Numerous homeowners in and around the region have concrete sections around their homes, regardless of whether they be a garage, parking space, or yard. Concrete pool decks are likewise a problem area for many in the region. Reality about concrete is that after some time, sections split from warmth and they sink. Homeowners may accept that mudjacking, infusing a bond slurry, or mud blend underneath a sinking section, is the best solution for their concrete issues. The following are indicating for property holders think about when considering mudjacking as a potential answer for their concrete issues, and why PolyLevel polyurethane infusion is a superior method.  
The downsides to mudjacking are various and incorporate the way that is exceptionally untidy, very substantial, and requires a contractual worker to make enormous gaps in the concrete section, about the size of a soft drink can! Having more added weight to the hidden soil will really aggravate the sinking issue after some time. A homeowner can't walk or drive on the concrete section for a few days, making it extremely difficult.  
PolyLevel polyurethane infusion foam is an all the more mechanically sound approach to raise and level concrete pieces. This high thickness polymer foam requires a significantly smaller openings (the size of a penny) to be bored in the concrete and the foam extends equally, considering a progressively exact lift. It likewise curesin less than 60 minutes, making it feasible for the homeowner to use the piece a similar day as establishment. It is likewise very lightweight, under 4lbs per cubic foot! Mudjacking is 120lbs! The foam is likewise waterproof and will never wash out from under the piece. The lifting Force of PolyLevel ranges from 2,000 to 4,000 pounds for each square foot! The material is additionally ecologically responsible as well. It won't decay or crumble underground.  
The countless reasons why PolyLevel is the better option in contrast to mudjacking are self-evident. In the event that you have broken or unlevel concrete chunks around your home, call us or visit our site to get familiar with our concrete fix administrations. 
Trust that your property is in Expert Hands
You know you love your home and you want to take good care of it. We, at Get Leveled, understand that, so we always look at your concrete needs as if it were our own. All members of our team are committed to offering you the best service possible. Talk to our expert Nick, he has an eye for what's wrong and how to fix it the right way 
Just call us now and let's see how we can help you!(833) 538-3563
The Advantages of Concrete Leveling
Why choose Concrete Lifting Vs. Replacing Concrete?

Faster Service, Less Mess
The Concrete lifting process is a clean, no mess operation self contained on our full equipped trailer. No mixing, no breaking, pouring or long cure times. Simply drill, inject and sweep up. It's that easy!

Affordable prices
Concrete lifting versus conventional concrete work is the more cost effective option as well as the being faster and less intrusive. Much like filling a crack in your car window it is much less costly to fill and seal, except our polyurethane foam material is a permanent solution.
Quality Results
Unlike many things, quality doesn't take time with concrete lifting. Enjoy accurately leveled concrete in no time at all. Remove that tripping hazzard or water bowl and add stability to your household concrete with our prove system.
Concrete contractor
Additional Services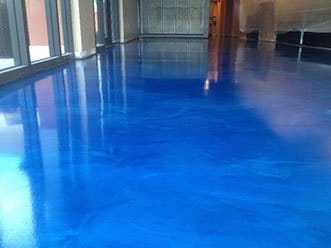 HI-PERFORMANCE EPOXY
Now that your concrete flooring has been inspected and leveled, it's time to spruce it up! We are your local epoxy floor coating experts using the highest quality materials to give you the longest lasting and best looking floor around. With a larger range of colors and flakes available, customization is our standard, including team logos . Ask about our polymer cement wood finish!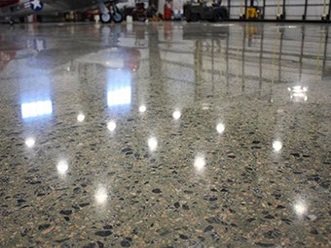 CONCRETE POLISHING
Geared more towards our commercial customers, concrete polishing is a great way to revitalize and seal your concrete flooring. Make an impression with your customers and show them you care with a professionally polished floor. With the industry's best equipment, we take your dull floor and transform it into a polished masterpiece. Get your quote today.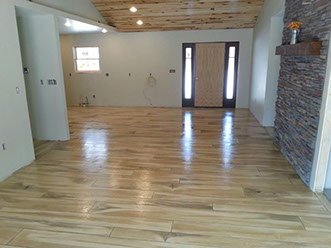 THIN FINISH FLOORING
How would you like hardwood floors that look better, last longer and require less maintenance that aren't made from wood? Seems impossible right? We specialize in the application of 1/16″ thick polymer cement surfacing of your existing floors giving you that real wood look without the real wood headache. Dents, dings and spills are NEVER an issue with cement wood surfacing.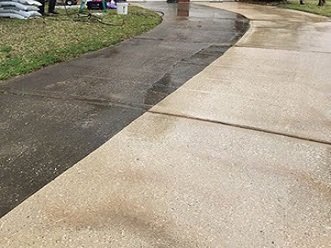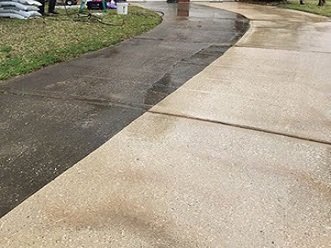 PRESSURE WASHING
Protect and maintain your concrete aesthetic. Pressure washing concrete removes built up dirt and salt deposits from weathering and general use over time. Your concrete will hold its look for months. Our flat surface pressure washing professionals specialize in driveway cleaning, pressure washing concrete in patios, pool-sides, sidewalks, and stamped concrete.
From our home base of operations we are able to serve customers in New Jersey, Pennsylvania, New York, Delaware and Maryland.  We have a national network of professionals and skilled experts that can handle your concrete lifting anywhere in the United States.  Call one of our Concrete Lifting experts for a custom quote. (833) 538-3563
Philadelphia
Bensalem
Yardley
Media
Villanova
Newtown Sq